Thanks John,
Just want to let you know I passed my exam. The Guide really explained the concept of fixture units and formulas. The things I missed when I took the test (prior to this course), all came out in the course.
Jon Spahr
This course is extremely informative and explained the business portion to where I could understand it. Explained vent sizing to where it is just plain simple. Sample questions alone, makes the course worth the cost.
Thanks,
Langston Denny
John's Guide was worth every penny! He goes in depth in each code book, pretty much like one-on-one. I learned a lot more from his book than any class I took. The exam was a breeze.
Thanks John,
Tim Sanders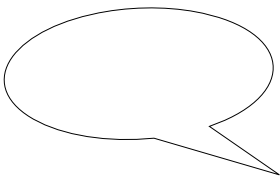 GET THREE VALUABLE COURSES NEEDED TO PASS THE PLUMBING EXAM
Plumbing Code Course - Fuel Gas Code Course - Business Course
PLUS a 150 question practice exam that covers the entire gamut
ALL FOR ONLY $127
If your looking for a source to help you understand the provisions of the International Plumbing and Gas codes, look no further. This Guide takes you through each chapter, step-by-step. It leaves no stone unturned. It explains water, drain and vent pipe sizing, how to calculate fixture requirements, occupancy loads, male/female ratios, gas pipe and vent sizing, and combustion air requirements.
"If you don't do it now, what will you be doing five years from now?"
"YOU WILL LEARN MORE FROM THIS GUIDE THAN FROM ANY FORMAL CLASSROOM COURSE AND IT IS ONLY $127"
Below Is a sample of what you may encounter on the exam.
When installing a gas water heater, with an 18 ft. high chimney vent, should you select the 15 Ft. or 20 Ft. row, on the vent sizing charts?
WHY?
Because people who READ the material retain much more than people whom are TOLD the material, and the Guide is always next to them for reference or as a last minute refresher. In classroom courses, one of the most common statements made during breaks is "I think I'll understand this stuff better once I get home and look over my notes" (Translated; " I don't have any idea what he's talking about, and I've only got 1/2 page of notes.").
WHAT YOU WILL LEARN WITH OUR GUIDE
CALCULATING FIXTURE REQUIREMENTS

WATER DISTRIBUTION SIZING AND DESIGN (using friction charts)

PLUMBING SYMBOLS AND ISOMETRICS

PROPERTIES OF WATER

SANITARY DRAIN SIZING

VENT SIZING

STORM DRAINAGE SIZING

SEPTIC TANK AND DRAIN FIELD SIZING

CALCULATING COMBUSTION AIR REQUIREMENTS

GAS PIPE SIZING

GAS APPLIANCE VENTING

BUSINESS ACCOUNTING

BUSINESS MATH CALCULATIONS

DEFINITIONS WITH ILLUSTRATIONS

PLUS- Get a 150 question practice exam with references and explanations
"Guide to Passing the
Plumbing Licensing Exam"
Completely up-to-date through 2015 codes
This copyrighted home study course teaches and explains the provisions of the International Plumbing Code and International Fuel Gas Code* plus Business and Project Management. It is designed to help you understand the tough stuff; the stuff the code does not quite explain or even cover.
Eliminate weeks of study time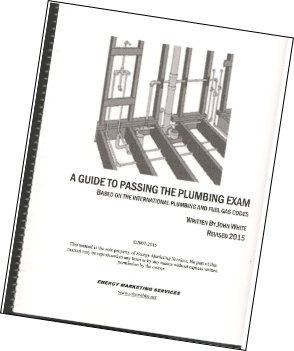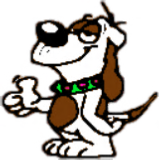 SERVING HVAC AND PLUMBING CONTRACTORS SINCE 1986
Plumbing licensing prep course
"So easy, your dog can do it!"
Students who use my course have a higher passing rate than students who take a classroom course.
Hey John,
Just wanted you to know that not only did I pass my P2 but I just found out today that I passed my P1 on the first try with no problems what so ever! It was so easy. Your guide was so useful!!!! Thank you!
Thanks,
Michael Hedgpeth
What our customers have to say
About your instructor
John White has been teaching plumbing and mechanical for over 40 years. He has a BSBA degree in Business Administration, holds an electrical, plumbing and HVAC licenses. He has taught at both, universities and community colleges, has presented seminars throughout the nation and has even created licensing exams like the one you are about to take. John's son took over his mechanical contracting business in 2006, allowing him to devote his energy to his consulting company, Energy Marketing Services, which develops and conducts plumbing and HVAC exam prep courses and is also an approved provider of continuing education.
My Guarantee
YOU WILL LEARN MORE FROM THIS BOOK THAN FROM ANY CLASSROOM COURSE AND YOU WILL PASS YOUR EXAM OR WE WILL REFUND YOUR PURCHASE PRICE IMMEDIATELY. JUST SEND US AN E-MAIL WITHIN 8 WEEKS OF YOUR PURCHASE AND SAY "GIMMIE MY MONEY BACK"
energymarketingservice@gmail.com
"I guarantee you will pass your plumbing license exam, or your money back!"
John White
Course instructor
NO NEED TO WAIT FOR THE MAIL MAN
THIS GUIDE WILL BE ELECTRONICALLY SENT TO YOUR COMPUTER, SMART PHONE, TABLET OR READER IMMEDIATELY, WHEN YOU ORDER THE INSTANT DOWNLOAD
PURCHASE INSTANT DOWNLOAD
ONLY $127
When your payment has been verified, a link will appear on your computer screen. Click on the link and the guide will automatically download to your computer, tablet, smart phone or reader. The Guide may be saved or printed out and referred to as many times as you wish
Your debit or credit card purchase will be safely processed through ClickBank

PURCHASE
HARD COPY
ONLY $167 (includes S+H)
To order a hard copy of our course, simply click on the BUY NOW button below. You will receive the plumbing course within 3-5 business days via USPS Priority Mail
Your debit or credit card purchase will be safely processed through Paypal
Below is an excerpt from our study guide
Have questions?
Energy Marketing Service
call 252-943-1028 (9:00 am- 6:00 pm Eastern Time, M-F)
CONTACT US anytime by email
Answer to profit question: $1428.57. Learn how and why with our "Guide to Passing the Plumbing Exam".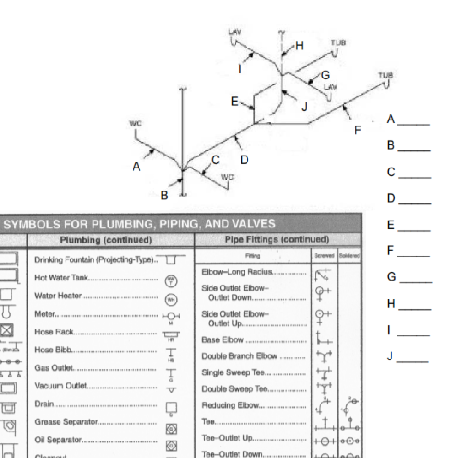 Having trouble with symbols or isometrics?
We've got you covered!